Galaxies in Canes Venatici: Exploring the Hunting Dogs' Celestial Realm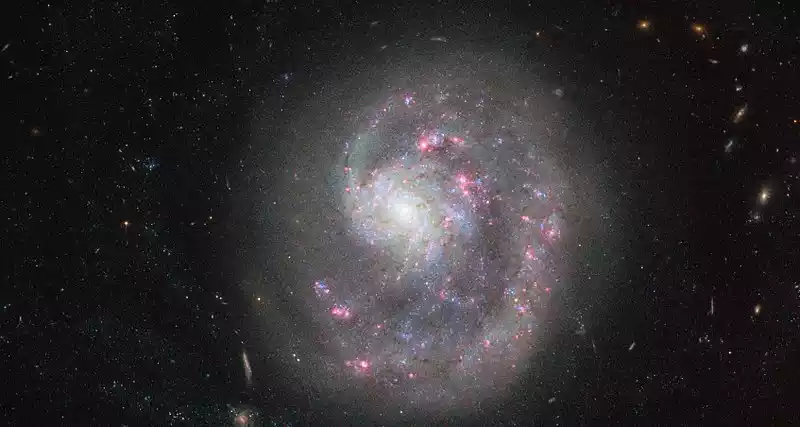 Galaxies in Canes Venatici: Exploring the Hunting Dogs' Celestial Realm
Canes Venatici, also known as the Hunting Dogs, is a constellation located in the northern celestial hemisphere. Within this celestial region lies a captivating collection of galaxies that offer a glimpse into the wonders of the universe. In this article, we embark on a journey to explore the galaxies in Canes Venatici, uncovering their unique characteristics, classifications, and ongoing research efforts that deepen our understanding of the cosmos.
Canes Venatici: The Hunting Dogs Constellation
Canes Venatici holds its place in various mythologies and cultures, representing the loyal hunting dogs accompanying nearby constellations. Its position in the night sky provides astronomers with an opportunity to study the galaxies that reside within its boundaries, contributing to our understanding of galactic structures and evolution.
Galaxy Classification and Diversity
Within Canes Venatici, a diverse range of galaxy types can be found, including spiral, elliptical, and irregular galaxies. Each classification offers valuable insights into their formation, dynamics, and stellar populations. By studying the diverse galactic populations within Canes Venatici, astronomers contribute to our broader understanding of the cosmic tapestry.
Notable Galaxies in Canes Venatici
Canes Venatici hosts several notable galaxies that have captured the attention of astronomers. One such example is M51, also known as the "Whirlpool Galaxy," which showcases stunning spiral arms and intricate details. Other galaxies of interest include NGC 4631, an edge-on spiral galaxy with a distinctive warped shape, and NGC 4244, a spectacular example of a nearly edge-on spiral galaxy.
Galactic Clusters and Associations
Canes Venatici is also home to galactic clusters and associations, where groups of galaxies interact and influence each other's evolution. These clusters provide valuable insights into galactic dynamics, the distribution of dark matter, and the cosmic web of large-scale structures. Notable clusters within Canes Venatici include the Canes Venatici I and Canes Venatici II galaxy clusters.
Ongoing Research and Discoveries
Astronomers are actively conducting research on galaxies in Canes Venatici using advanced telescopes and observational techniques. Ongoing studies focus on understanding the interactions between galaxies, the formation and evolution of stellar populations, and the role of environment in shaping galactic structures within this celestial realm.
The Future of Galaxies in Canes Venatici
With advancements in technology and future missions, such as the James Webb Space Telescope, our exploration of galaxies in Canes Venatici is poised to reach new frontiers. These upcoming endeavors hold the promise of unveiling further insights into galactic evolution, star formation processes, and the intricate workings of the universe within Canes Venatici.
Conclusion
The galaxies within Canes Venatici invite us to embark on a celestial adventure, expanding our understanding of the vastness and beauty of the universe. From their diverse classifications to their unique features, these galaxies provide valuable insights into the formation and evolution of cosmic structures. Ongoing research and future explorations will continue to unlock the mysteries hidden within Canes Venatici, enriching our understanding of the cosmos and our place